CP-Resources provides professional services in support of Federal and State Agencies. Our service offerings focus primarily on satellite and missile defense systems operations, but we also offer substantial experience in training, simulations, transportation management and operations support, and emergency management support.
The success of CP-Resources stems from a dedicated team of professionals and technicians. Our professional staff has participated in some of the Nation's most critical national security programs. Headquartered in Colorado Springs for over 20 years, CP-Resources' management team averages three decades of U.S. Government contracting experience. This continuity is seldom found in the business world and is a key attribute of our long term success.
By leveraging the collective strength of our staff, CP-Resources is able to help our clients achieve their goals and objectives. Our staff invests the necessary time to understand our clients' current challenges and initiatives. We analyze this information to develop solutions with clearly defined schedules and resources. CP-Resources delivers measurable results and outcomes that directly impact our clients' success. We are committed to supporting any organization with technically competent professional staff and project managers to solve difficult problems.
CP-Resources is a small disadvantaged business and is a wholly-owned subsidiary of Keta Group, LLC, (Keta). Keta is 100% owned by The Chitimacha Tribe of Louisiana, a federally recognized Native American Tribe. Formed in 2003, Keta currently manages federal contracts with more than 300 full time employees worldwide. Keta and its subsidiary companies were formed to serve the interests of The Chitimacha people. Our companies work to provide opportunities to the Tribe through responsible management of our businesses, and assets.
Each Keta subsidiary provides world-class services to government and commercial clients. We have the expertise to meet the specialized needs of any organization. With more than ten years' experience in providing superior services, our comprehensive corporate management methods foster a high level of contract performance, unparalleled customer service, and a dynamic workforce.
CP-Resources provides a pathway to success for each and every employee. Our cadre of experienced leaders take the time to understand our clients' challenges and provide technically competent staff to develop solutions. We bring motivation, education, and sound business practices to deliver holistic solutions. Below, CP-Resources highlights the capabilities and experience of our proven management team.
GENERAL MANAGER
Mr. Monty White is the General Manager of CP-Resources and has been with the company since 1996. Monty served six years in the U.S. Army Reserve and 16 years in the U.S. Air Force. With his military leadership experience in communications and military satellite communications, he was a perfect fit as a project manager for task orders supporting Air Force Space Command on Milstar and Advanced Extremely High Frequency satellite communications systems fielding and operations support. In 2003, Monty became Program Manager, overseeing multiple contracts supporting Air Force Space Command and Space and Missile Defense Command/Army Strategic Command. Monty has a Master of Science in Management from Troy University.
PROGRAM MANAGER / BUSINESS DEVELOPMENT
Mr. John Brunk has over 40 years' experience with Air Force Operations and over 27 years' experience with DoD contracts in the Colorado Springs area. He has significant experience in the areas of technical project management, configuration management, quality control, project budgets, software engineering, personnel, and infrastructure resources. From 1992 through 1997, he was the Senior Systems Analyst Manager on the Initial Qualification Training Contract, a $1.7M per year contract of which CP-Resources was the prime contractor. John managed the simulation training system, employing 19 professional engineers to provide satellite command and control simulations to the 50th Space Wing at Schriever AFB, CO. He was the Program Manager for a software development project at Peterson AFB from September 2006 through May 2011. He is the current PM for a Directorate of Air Force Space Command/Space and Missile Systems Center (SMC) contract and also supports the company's business development efforts. John has a Bachelor of General Education in Mathematics degree (1966) from the University of Nebraska (Omaha) and a Master of Science in Management degree (1977) from the University Of Northern Colorado.
HUMAN RELATIONS / FACILITY SECURITY OFFICER
Ms. Julee Bailey has over 12 years of experience in the area of Administrative Management and 10 years of experience as a Facility Security Officer. She has been employed by CP-Resources, LLC since January 2018. Since then, she has been responsible for administration of an office supporting highly educated staffers and consultants engaged in a wide variety of federal contracts.  She is also Lead for the Insider Threat Program for all of Keta Group and fills a variety of other roles related to administration.
CP-Resources believes in investing professional expertise and financial resources to support the communities where we live and work. We support our employees as community citizens; their concern, passion and spirit of service make a meaningful and lasting impact on people and communities around the world.
Through sponsorships and funded activities, CP-Resources has supported programs such as The Home Front Cares, an organization that provides emergency and responsive support and grants for Colorado's service members, veterans, and family members who have been impacted by deployment in harm's way.
CP-Resources is a supporter of fundraising and program events conducted under the sponsorship of Sertoma Inc., a 501c3 International Organization primarily in the US, Canada, and Mexico. Sertoma is a acronym that stands for SERvice TO MANkind founded in 1912 in Kansas City, Missouri.
Additionally, we provide cash and in-kind resources. A few examples of our sponsorship projects include:
Annual Golf Tournament
Annual Bowl-A-Thon
HEARS 5K Experience
Field of Dreams Baseball Camp
Aspen Camp of the Deaf and Hearing Impaired
The Classical Academy SERTEEN Club
Pikes Peak Soap Box Derby
Nation Heritage Essay Contest
Pikes Peak Rodeo Street Breakfast
Health, Safety
and Environment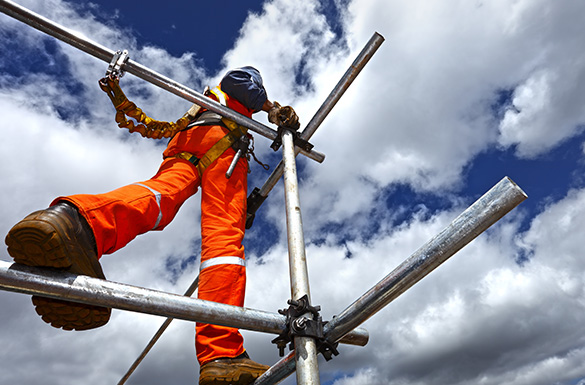 Health. Safety. Environment. These are the pillars of our comprehensive operational program that spans all CP-Resources projects. We perform all our services in a safe manner and support wellness programs that help keep our staff healthy. CP-Resources' Health and Safety Program has resulted in industry low incident rates as well as low workers compensation insurance costs.
CP-Resources' also considers the environmental impact of all operations. We go beyond federal government directives and standards to limit our environmental footprint. We support this value through training, education, and annual environmental assessments.
CP-Resources is committed to sustainability; to protecting and preserving natural resources. We aim to inspire and educate our workforce to help solve the environmental challenges of tomorrow.